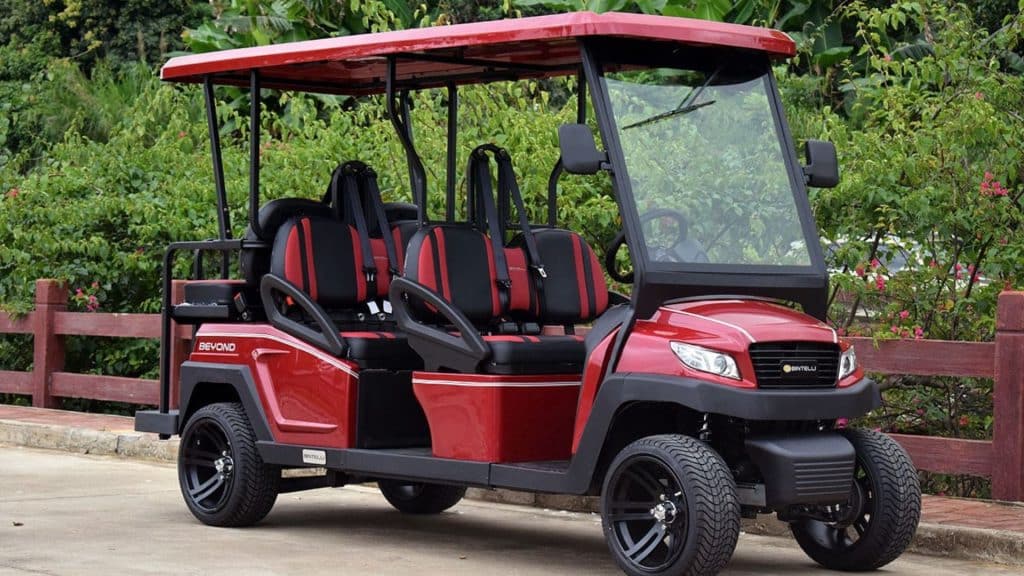 Owning a Bintelli golf cart is a great way to get around the golf course or your community. Whether you use your cart to run errands or just for leisurely drives, it's important to keep it in good condition to ensure it stays reliable and performs at its best. At BMK Golf Carts, we offer maintenance and repairs at our golf cart dealership in Florida, and our team has put together these tips to help you with maintenance! Contact us for more information on our Bintelli golf carts or our services.



Keep it Clean
Regular cleaning is an important part of maintaining any vehicle, and your Bintelli golf cart is no exception. Dirt, dust, and debris can build up on your cart's surfaces, which can lead to rust or other damages if left unchecked.



Check the Battery
Your golf cart's battery is critical to its performance, so it's important to keep it in good condition. Check the battery's terminals periodically to ensure they are clean and corrosion-free. If you notice any buildup on the terminals, use a wire brush to gently clean them — but be mindful of electrical hazards.



Inspect the Tires
Your golf cart's tires are another important component that affects its performance. Check your tires regularly for signs of wear, including cracks, cuts, or low tread depth. If you notice any of these, visit our golf cart dealership for new tires!



Stay On Top of Maintenance
Regular maintenance is key to prolonging the life of your Bintelli golf cart and preventing breakdowns. Follow your Bintelli golf cart's recommended maintenance schedule, including regular oil changes, filter replacements, belt inspections, and more. Contact us today to schedule a maintenance appointment.
By following these tips for maintaining your Bintelli golf cart, you can enjoy many years of reliable performance and fun on the golf course or around your community. For more information on Bintelli golf carts or maintenance services, get in touch with BMK Golf Carts today.