Are you a proud owner of a street-legal golf cart? If so, congratulations! Not only are these carts a fun and eco-friendly way to get around your community, but they can also be incredibly convenient for running errands or cruising around town. However, as with any vehicle, safety must be a top priority. As a leading golf cart dealer, the experts at BMK Golf Carts in Florida always recommend following all road safety rules when operating your road-legal golf cart.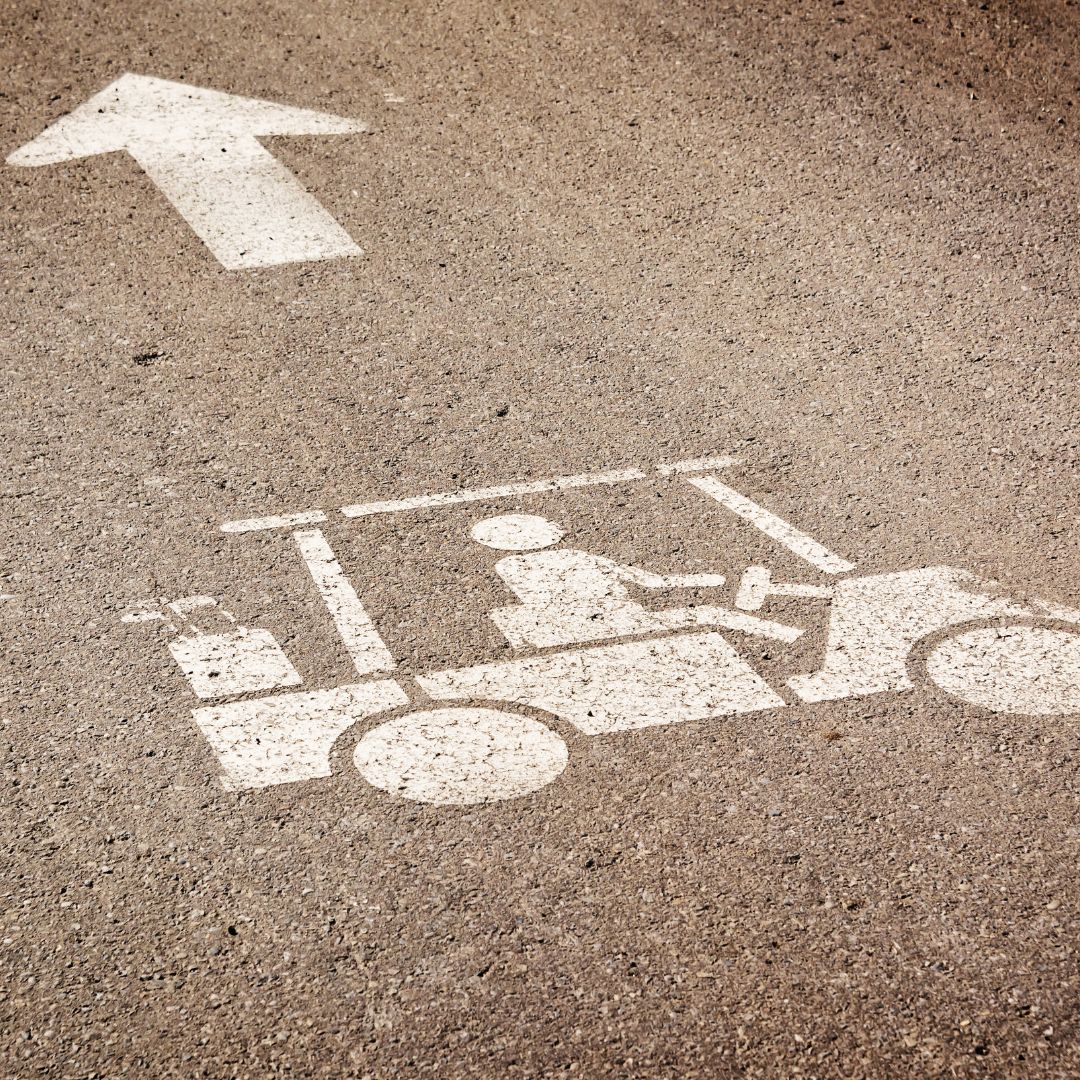 Wear Your Seat Belt
Although golf carts may not have the speed or power of a traditional car, they can pose a significant risk if you're not wearing your seat belt. BMK carts come equipped with seat belts for this reason, and it's essential that you use them every time you get in your cart. This will help prevent serious injuries in the event of an accident or sudden stop.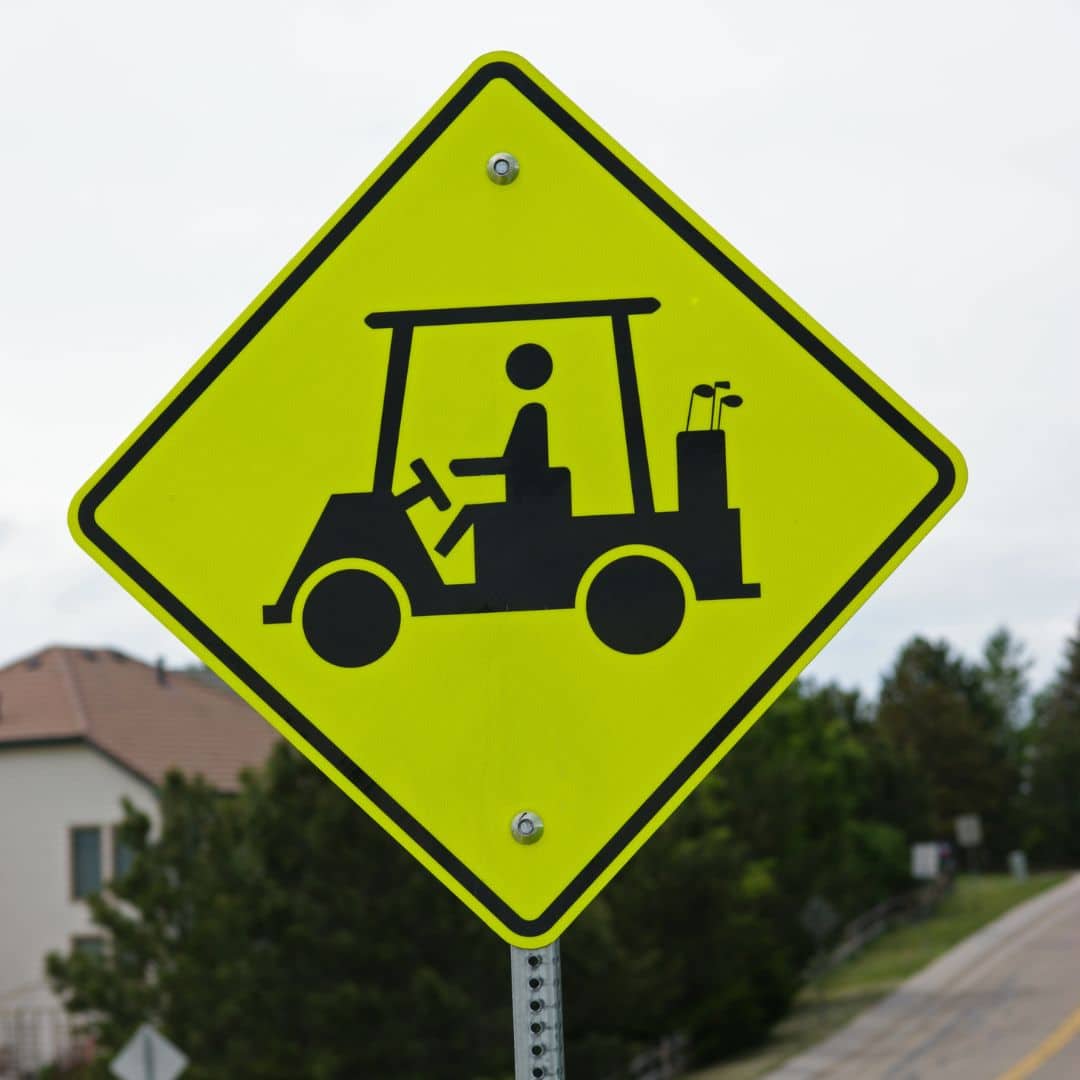 Stick to Designated Roads and Paths
Just because your golf cart is street-legal doesn't mean you can drive it anywhere you want. Be sure to stick to designated roads and paths that allow golf carts. Driving on sidewalks, bike paths, or other non-designated areas can be dangerous for you and others around you. Be aware of any local laws or regulations regarding where you can and can't drive your golf cart.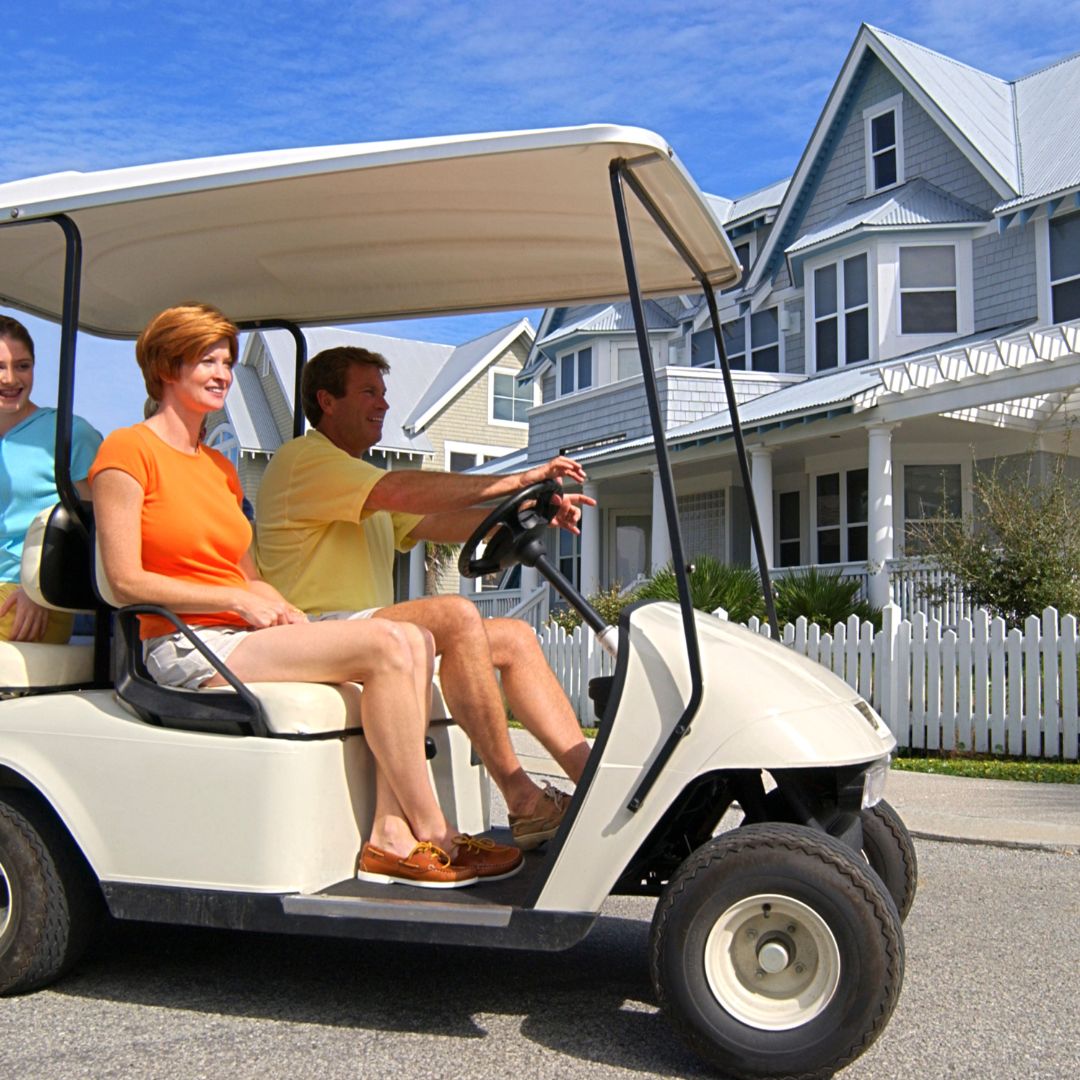 Use Turn Signals
Our street-legal golf carts come equipped with headlights, tail lights, and turn signals so you can be visible to other drivers. If your golf cart does not have turn signals, be sure to use the proper hand signals and all traffic laws.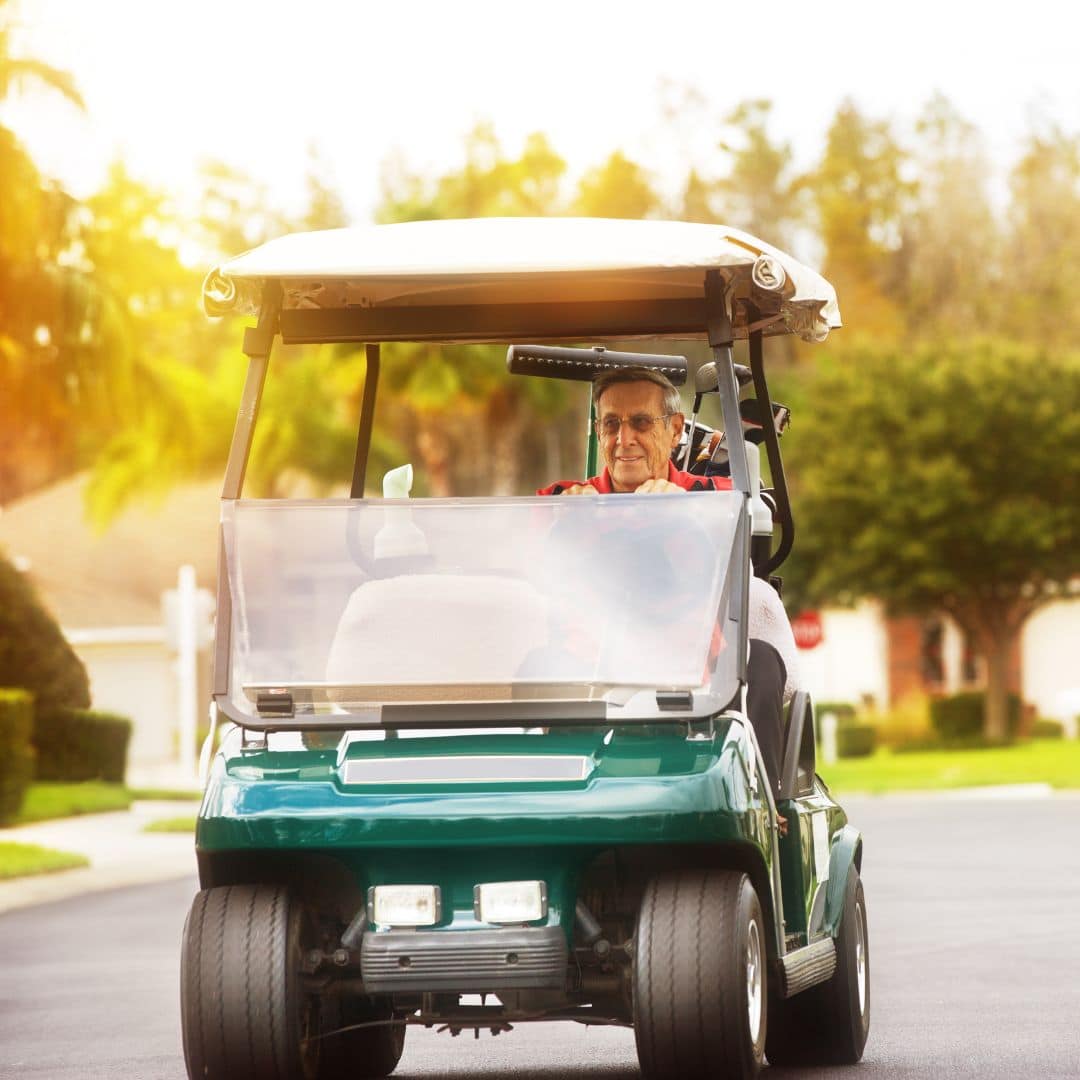 Stay Alert and Focused
Just like when you're driving a car, it's important to stay alert and focused when you're behind the wheel of your golf cart. Avoid distractions like texting, talking on the phone, or adjusting the radio while you're driving. Keep your eyes on the road, and be aware of your surroundings at all times.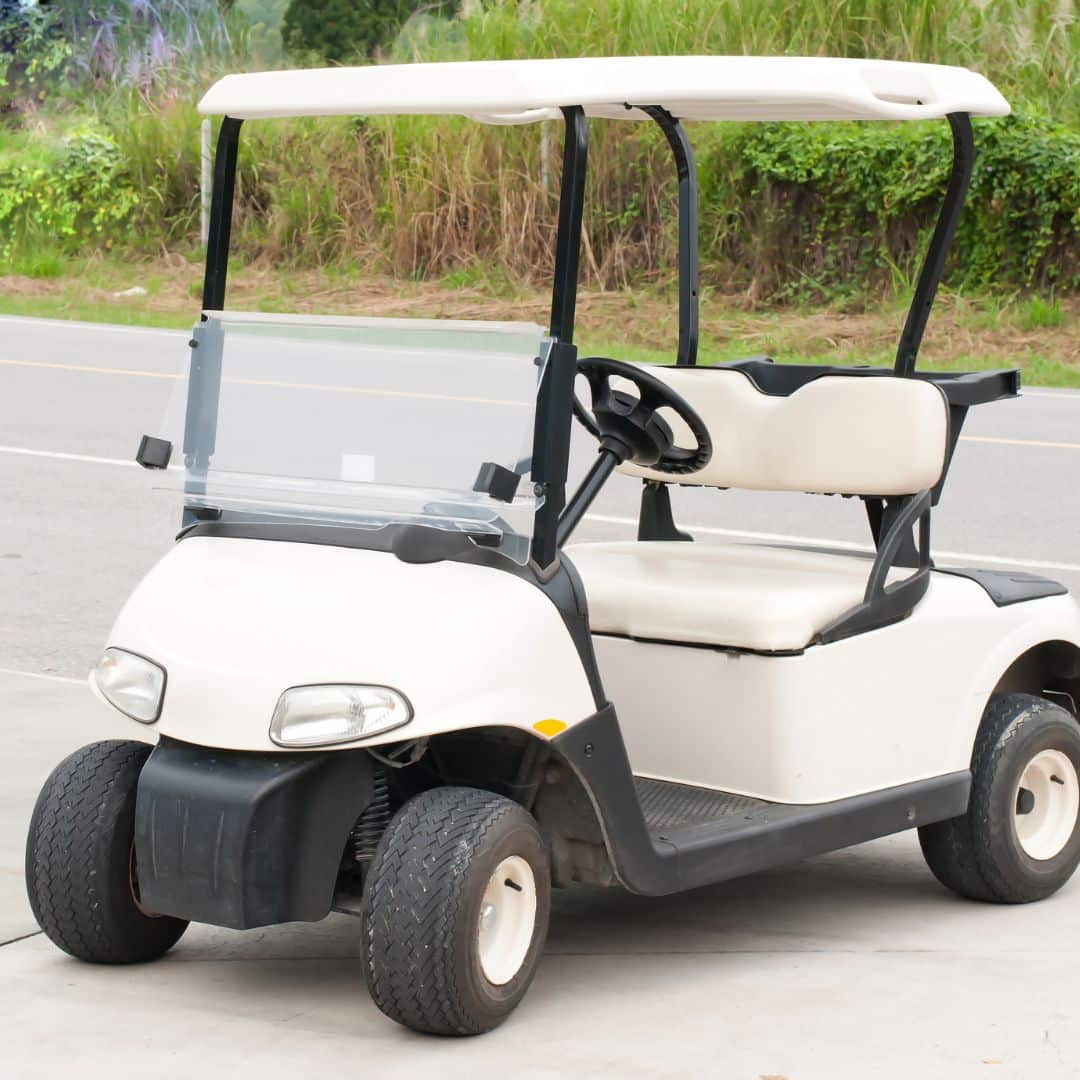 Check Your Cart Before You Drive
Before you head out on the road, it's important to check your golf cart to make sure everything is in working order. Check the brakes, tires, and lights to ensure that they're functioning properly. Make sure your cart is fully charged and ready to go and that you have any necessary permits or paperwork with you.
Driving a street-legal golf cart can be a fun and convenient way to get around, but it's essential to prioritize safety when you're behind the wheel. By following the rules of the road, you can help ensure that you and your golf cart stay safe on the road. When you're ready to find your new convenient ride, trust BMK Golf Carts in Pompano Beach, FL, for everything you need. Contact us to learn more about street-legal golf carts, and shop all our new and refurbished carts.